Yadin Investigations – for businesses, private and government clients
Founded and led by Ofer and Shay Yadin, former IDF officers, Security Service abroad and over 40 years combined of Private Investigations experience, backed by an experienced and licensed team with unparalleled integrity and credentials.
Headquartered in Israel, our team conducts investigations on a global scale for businesses, private and government clients.
Quality, Reliability and Professionalism are the basic principles that guide us in every move we make.
Quality, reliability and professionalism underlie the relationship with our customers as well as at the base of the process of investigation and discovery of the facts.
Surveillance
Surveillance is an art that requires creativity, perseverance and stealth. It also requires state-of-the-art equipment to capture useful images.
Surveillance is a common and an important element in the work of a private investigator, but certainly not the only tool in our arsenal. Experience and know-how is the key to successfully acquire evidence throughout surveillance.
Our licensed and experienced team is fully familiar with the legal operational issues, ensuring that any video and/or audio evidence is obtained lawfully, and is usable in court.
Other than this type of physical surveillance, Yadin Investigations also offers diverse Remote Video Monitoring.
Theft and Fraud
From our prior experience, theft and fraud in business are sometimes done by people internal to the organization, and sometimes by the organizations' closest circle of subcontractors and technical service providers.
We, at Yadin Investigations, will determine the origin and prevent it from happening again with the aid of advanced equipment as well as professional experience (interviews, polygraphs, hidden cameras…).
Asset Tracing & Recovery
Our investigative services are retained by a wide range of entities, including attorneys, businesses, creditors, bankruptcy trustees and individuals, to conduct extensive searches for concealed or undisclosed assets.
Yadin Investigations can search for assets and liabilities, including:
• Assets
• Real Estate (Land & Property)
• Company/Business
• Vehicles
• Aircraft
• Watercraft
• Liabilities
• Bankruptcies
• Civil Litigation
• Judgments
Due Diligence
The purpose of these investigations is to minimize risk to our clients. Whether the issue is the hiring of a new employee/manager, or determining if the prospective joint venture partner is really who they say they are and have the assets they claim to have, knowing whether their credentials and representations are accurate, in advance, assist in decision making.
For pre-employment purposes, a thorough background investigation will reveal facts and aspects of a person's history that may negatively affect the client in the future.
Tracing people / assets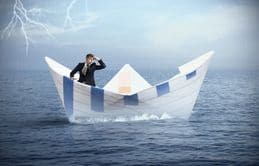 An investigative skip trace determines the current whereabouts of an individual or a company sought in connection with a legal, business or personal matter. Yadin Investigations tracing service is offered to individuals and companies, law firms, banks, creditors, insurance companies and government agencies seeking individuals for legitimate purposes.
Our experienced investigators have the knowledge and skip tracing tools to go beyond a database search. They use a combination of database retrieval methods, public records, expert phone inquiry and investigative field work to locate an individual in a timely and cost-effective manner.
Domestic Investigations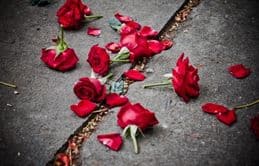 Domestic (Cheating Spouses) or Divorce, Child Custody or Missing Persons. Investigations are conducted by our highly experienced licensed investigators with the utmost respect for your privacy. The gathering of evidence to prove your case is professionally handled whether it is to prove infidelity for a divorce case, to obtain custody of a child or to determine if a relationship is right for you.
International
Yadin Investigations is a worldwide leader in international private investigations, and we have been building strong relationships with private investigators and subcontractors around the world since 1995. Because we maintain established affiliations with private investigators in many countries, we can respond quickly and efficiently to investigation inquiries across the globe.